Whatsapp Stories: Latest Feature of Whatsapp Released, Check Out Here How to Use
WhatsApp Stories
The giant messaging company Whatsapp released new update known as Whatsapp Stories, a new feature similar to Instagram Stories which allows users to upload Images and Videos as their Status.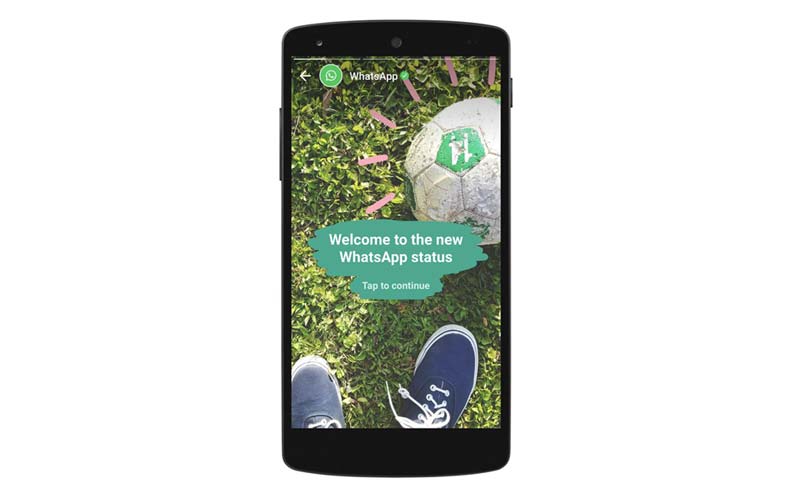 Whatsapp has released their latest feature "Whatsapp Stories" for Android and iOS Devices, but it is yet to be released on Windows Mobile and Blackberry. This feature is almost like the Snapchat Stories and Instagram Stories where users upload Images and Videos as their 24 hour status.
This feature was released earlier this week by Whatsapp as an OTA, meaning that you don't have to update Whatsapp from Play Store or the App Store to get this feature, as it has gone live on the app without doing anything.
The new status of Whatsapp works exactly like Snapchat's Stories or Instagram's stories. While on iOS the Status has its own tab on the extreme left at the bottom, followed by Calls, then Camera in the middle, followed by Chats and then Settings, on Android the tabs are ordered as follows:

So what's the point of introducing this new Status?
Well instead of showing some plain, old boring text to your friends, you can now show something fun to your friends on the go in the status section. Although do remember that these stories stay live on Whatsapp only for 24 hours, and after that they disappear.
How to Use this Feature ?
So now coming to how to use this new feature, well first of all this article is for Android, and it might vary a bit on iOS. So first of all go to Status tab in your Whatsapp and then tap on broken circle icon in the upper right corner of the screen. After tapping on this you can either click a photo or record a video, but other than this you can also choose one of your existing images or Videos. After selecting your media you can also apply text and emojis on this media using the options present in the upper right corner of the screen.
---
Also check out: Top 10 Powerful Hacking Android Apps Used By Hackers
---
More About WhatsApp Stories –
Whatsapp also allows you to control who can see your stories and who can not, when you are in the status tab, and if you tap on the three dot menu button in the upper right corner, you will see an option which says Status Privacy, and by changing this you can restrict users from seeing your Stories/Status. And when you will open your own status, you can see how many people have seen your story using the number displayed at the bottom of the screen just like Snapchat.
Also when you are seeing status of someone else you can also reply to their status using the button at the bottom, although I'm not sure if this reply will be deleted in 24 hours or not as I've been using this feature since last 4 hours only. And in the status tab of Whatsapp you can see the stories of other users, and if they have posted a new status their profile picture will have a green circle around it.
Enough said, one might say that this is a copy of the Snapchat Stories, but as Whatsapp has more than billion users, and Snapchat is nowhere near that, many people will find it new. So, what about you? Did you liked this new feature or not, do let us know in the comments section below.
Liked the article? Well then support the author by subscribing his channel https://goo.gl/Tsu0RB/ and if you ever have any tech problem in any of your devices or have some tech project for the author like Graphic designing, photo-video editing, writing an article like this etc. then make sure to contact him on "lambashubham@gmail.com"
---
Subscribe to Our Youtube Channel – Click Here To Subscribe
Also Read – How to Protect Your Social Media Accounts From Hackers
---